~~ God's Love ~~
~~ Pure & Simple ~~

WELCOME TO OUR HOMEPAGE!
(((((((Our Dear AngelFriends)))))))


Thanks Be To All ~ for taking the time & love
to leave us your thoughts and prayers!
May you be blessed abundantly in all things,
A JOYOUS & Blessed Christmas and 2018!
You Are A Blessing, God Bless You!
God's Peace Be With You!...*And Also You!


*(an MJism as my friends call it, heehee!)


Love & Hugs, Peace & Joy Always,
~\o/~ wings2u4ever...MarieJoy ~\o/~
God's Wings Soar Us Above Life's Greatest Storms!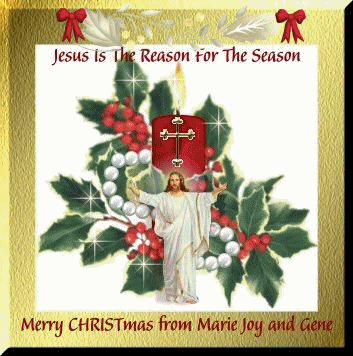 ~Special note to "GUESS" !
Thank you so much for this special tag made from your heart, you are My Joy!
Oh my goodness, it works, It's BEAUTIFUL!
THANKS so much (((((((My Dear Angelheart SharonJoy!)))))))
THE JOY OF THE LORD IS YOUR STRENGTH!
Thank you For Visiting!
This Site Was Started 02/15/98
(and GOD's not finished with us yet!)
HI!
WE'RE PURE & SIMPLE FROM VENUS AND MARS
NOW LIVING IN ILLINOIS
SHARING GOD'S LOVE!

We are Blessed To Be Here! Married 40 Years, We Reside In Illinois.
We Have Two Beautiful Children, And Love Them Very Much. God Bless Them!
*Smile* Rachel Marie Is 37 Years Old, & Paul Charles Is 35 Years Old. *Smile*
* Remember * Your Children Can Teach You More Than You Are Teaching Them!


"WHO Is Wise & Understanding Among You? Let Him Show It By His Good Life,
By Deeds Done In The Humility That Comes From Wisdom."
James 3:13
Booo!!!


Did I Scareth Ya? *Grin*
Pure 777 (MarieJoy) Here.
Pure Joy To You!
Teeheehee!

Below Are Loving Quotes From Some Of My Dear Angel Friends
Who Touch My Heart And Are As Love Letters from OUR LORD To Me!*S*
I Praise The Lord For Each One Of You! So Blessed Am I By Your Friendship!
Thankyou Father! Thankyou Jesus! Thankyou All!
Alleluia! Alleluia! AL-LE-LU-IA!!!
Remember FAITH not SIGHT, HEART not EYES!
C.O.P.E. *Christ Only Provides Everything!*

"MOM! I'm Staarrvving! What's For Dinner?"
"Sometimes We Must BE STILL And LISTEN To The Answers That GOD Is Sending Us!
That Is Why GOD Gaveth Us TWO EARS And One Mouth...Smile...!"

"A Friend Is Someone Who Accepts You~ Warts~ Wrinkles~ Weight~ And All~ Unconditionally!"
"We Are Here To LIFT Each Other Up, To Fellowship & Share Our Joys, Hopes & Tears,
And To Praise GOD...~For All The Magic & Wonder HE Places In Our Lives~
If Only We Will Let Him, And We Live With Our Eyes Open...*S*."

"GOD Created Us, Surely We Can Trust HIM With Every Aspect Of Our Life!
When Things Look Bad ~ Look Again Through HIS EYES OF LOVE!"

"Pain Can Mold Us If We Allow It To And Ask THE LORD To Aid In The Process!"

"GOD Speaks To You In A Still Small Voice In The Depth Of Your Soul, HE Doesn't Shout!
It Is FAITH That Tells You That The Voice You Hear IS HIS! *smile*"
"GOD Grants Us All Free Will ~ To Do As We Please With This GIFT OF LIFE HE Has So
Graciously Granted Us. What Greater Gift Could HE Receive ~ Than Our Willing To Love?
For Us To Come To HIM Asking For HIS Direction & Help? Then Is When HE Turns To Us
& Gives Us Help And Aid. In HIS Way, And Not Necessarily In Our Way. For HE Knows
The Best Results Of All Actions For Each & Every One Of Us, HIS CHILDREN!"

"Keep Sharing The Love Of JESUS Abroad...It's What The World Needs...Right !!!"

"Part Of Being Brothers & Sisters In THE LORD, Is Being There For Each Other When We
Aren't Singing At The Top Of Our Voices, Or Filled With Love & Joy. OUR LORD LIFTS US UP,
Sometimes With HIS Love, Sometimes By Sending Others To BE HERE For Us."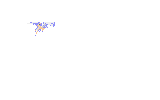 "ASCENT To High Where Upon Sweetness Lies, And Higher To Where I Seek To Fly!"

"His Purposes Are Higher Than Mine, His Understanding Is Higher Than Mine As Well!
His Joy Is Much Higher Than Mine... And THAT HE GIVES US, YEAH...!"

"Keep Shining Your Love And Joy For THE LORD To Others...
Let's Give Our Best To The Lord, Amen? :o) Give, It Will Come Back To You,
Good Measure, Pressed Down, Shake It Around & Running Over!
Give, It Will Come Back To You, When You Give, Give To OUR LORD!"

"Have A Glass Of AGAPE LOVE! A Glass A Day Keeps The Devil Away!"

"God Bless You and Keep You!...What better place to Be In? SMILE!"

"...My Heart Also Went Soaring On The Wings Of An Eagle,
When I Saw The Beauty & Solitude Of The Picture You Sent Me...
Wouldn't It Be Wonderful To Visit Such A Place For A Little While!"


"Where My Sin Is The Darkest, GOD'S GRACE Shines Through The Brightest!"

"God's Angels Watching Over Us! Everywhere, YES EVERYWHERE WE GO!
God's Angels Watching Over You! Doodootdoo-doodoot-dooobeeedooo! Teeheehee!"
"Beam Me Up Scottie!~~~Whoa!!! A little Too Far! *LOL* " (Mememe!MJ)

"All You Touch And All You See Is All Your Life Will Ever Be;
It's All What YOU Make Of It!*** ENDEAVER TO PERSEVERE!!!"

"...By Showing Me The Love In Your Heart (The Real You) Means So Much To Me!
Words Are Not Needed... Just An Understanding, GOD Provides The Rest.
We Are One With The Father Thru Jesus Christ...
You See More With Your Heart Than You Do With Your Eyes, That Is Plain To Me..Smile!"

"Stretching Still? Believe You Are, & That You Can...
& That You Ought To Talk Of That Which Pleases You & Why,
For In Doing So, You Discover That Which Really Does, & Why. *S*"

Oh Thank You So! Thank You Again! Thankyou Moreth!
'Til I Findeth A Better Word, *S* THANKYOU!!!
MY PRAYER For YOU Is That Something Here Would
Touch Your Heart, Soul, And Spirit, And That You
WILL BE Uplifted, SOARING Onto New Heights. So Be It!

"ENTER HIS GATES With Thanksgiving And HIS Courts With Praise; Give Thanks To HIM
And Praise HIS NAME! For THE LORD IS GOOD & His Name Endures Forever;
His Faithfulness Continues Through All Generations."
Psalm 100:4-5
"But Thanks Be To God Who Always Leads Us In Triumphal Procession In Christ & Thru
Us Spreads Everywhere The Fragrance Of The Knowledge Of HIM. For We Are To God The
Aroma Of Christ Among Those Who Are Being Saved & Those Who Are Perishing."
2Cor2:14







(Here I Come!) "A CHEERFUL LOOK BRINGS JOY TO THE HEART*
AND GOOD NEWS GIVES HEALTH TO THE BONES."
Proverbs 15:30
\o/ "LET US LIFT UP OUR HEARTS & OUR HANDS TO GOD IN HEAVEN!" \o/
Lam 3:41
Thought Is Supreme. Preserve A Mental Attitude~ The Attitude Of Courage,
Frankness, And Good Cheer. TO THINK RIGHTLY IS TO CREATE!
All Things Come Through Desire & Every SINCERE Prayer IS Answered.
We Become Like That On Which Our Thoughts Are Fixed. E Hubbard
"If You Remain In Me And My Words Remain In You,
Ask Whatever You Wish, And It WILL BE Given You."
John 15:7
"He Will Call Upon ME, And I WILL Answer Him; I WILL Be With Him In Trouble,
I WILL Deliver Him And Honor Him."
Psalm 91:15

"Until Now You Have Not Asked For Anything In MY Name.
Ask And You Will Receive, And Your JOY WILL BE COMPLETE!"
John 16:24
"Ask And It Will Be Given To You; Seek And You Will Find;
Knock And The Door Will Be Opened To You. For Everyone Who Asks Receives;
He Who Seeks Finds; To Him Who Knocks,
THE DOOR WILL BE OPENED!
"Matthew 7:7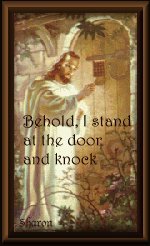 "IF Two Of You On Earth Agree About ANYTHING You Ask For,
It WILL Be Done For You By My Father In Heaven!"
Matthew 18:19
"Now FAITH IS BEING SURE Of What We Hope For And
CERTAIN Of What We Do Not See!"
Hebrews 11:1
WE SERVE A GOD THAT CALLS THINGS THAT AREN'T AS IF THEY WERE!!!


~~~ ~~~~JESUS~~~~ ~~~


TAKE These WINGS And SOAR INTO HIS REALM Of Unlimited Power & LOVE!


~~~ ~~~~JESUS~~~~ ~~~


"Be Joyful Always; Pray continually; give Thanks in ALL circumstances,
For This IS God's Will for you in Christ Jesus."
1Thess 5:16-18
"I WILL Turn Their Mourning Into Gladness!" Yup-Yup-Yup!
"I Will Give Them Comfort And JOY Instead Of Sorrow."
Jer 31:13
Then You Will Look And Be Radiant,
Your Heart Will Throb & Swell With JOY!
Isaiah 60:5

"THE LORD IS MY STRENGTH AND MY SHIELD; MY HEART TRUSTS IN HIM, AND I AM HELPED.
MY HEART LEAPS FOR JOY AND I WILL GIVE THANKS TO HIM IN SONG!"
Psalm 28:7
(Here I Am!*Grin*)
FROM MY HEART TO YOURS!

*
***
SMILE
My Dear Angel Friend:
HIS Heart Is Your Heart~ Is My Heart~ Is HIS Heart!
May HE Just Fill Your Heart To Overflowing In ALL Ways
And Give It WINGS To Take Flight Above The World As We See It,
& Into HIS Heavenly Realm Of Love That Knows No Limits!
You Have HIS Compassion, HIS Kindness,
HIS Patience,HIS Gentleness, HIS Faithfulness,
HIS Peacefulness, HIS Joy, And HIS Love!
That Makes You My Angel From THE LORD!
Yippeyawhooee! Thump-thump, Thump-thump!
No Wonder My Heart Jumps To Even Think Of You!
This Is Not A Dream, I Have Real Angels From MY LORD
Thankyou GOD For This My Blessing You Have Sent! Amen!
Alleluia! Alleluia! AL-LE-LU-IA!
God Bless You Grandly!
Lots of Love Always,
MarieJoy
***
*

"PRAISE BE TO THE GOD AND FATHER OF OUR LORD JESUS CHRIST, WHO HAS BLESSED
US IN THE HEAVENLY REALMS WITH EVERY SPIRITUAL BLESSING IN CHRIST!!!"
Ephesians 1:3
'Not By Might~ Nor By Power~ But By MY Spirit!' Says THE LORD ALMIGHTY.
Zech 4:6
"Let Brotherly Love Continue. Be Not Forgetful To Entertain Strangers;
For Thereby Some Have Entertained Angels Unawares."
Hebrews 13:1-2

"THE LORD Bless You And Keep You; THE LORD Make His Face Shine Upon You
And Be Gracious To You; THE LORD Turn HIS Face Towards You And Give You Peace."
Numbers 6:24-26
"To All Those Who Mourn In Israel - HE WILL Give BEAUTY For Ashes; JOY Instead
Of Mourning; PRAISE Instead Of Heaviness. For GOD Has Planted Them Like
Strong And Graceful Oaks For HIS Own Glory!"
Isaiah 61:3 Praise The Lord!
"You Will Go Out In JOY And Be Led Forth In PEACE;
The Mountains & Hills Will BURST Into SONG Before You & All
The Trees Of The Field Will Clap Their Hands!"
Isaiah 56:12

"Whatever Is True, Whatever Is Noble, Whatever Is Right, Whatever Is Pure,
Whatever Is Lovely, Whatever Is Admiral - If Anything Is Excellent Or Praiseworthy -
Think About Such Things. Whatever You Learned Or Received Or Heard From ME,
Or Seen In ME - Put It Into Practice. And THE GOD Of Peace Will Be With You."
Phil.4:8
'I was regretting the past and fearing the future. Suddenly MY LORD was speaking':
"MY NAME IS...I AM." HE paused. I waited. HE continued.
"When you live in the past with its mistakes and regrets, it is hard.
I AM not there.*My name is not...I Was.*
When you live in the future with its problems and fears, it is hard.
I am not there. *My name is not...I Will Be.*
When you live in THIS MOMENT, it is Not hard.
I AM HERE. ***MY NAME IS...I AM!"*** JESUS/Helen Mallicoat
I Shall Pass Thru This World But Once. Any Good That I Can Do, Or Any Kindness
That I Can Show Any Human Being, Let Me DO IT NOW And Not Defer It.
For I Shall Not Pass This Way Again. W.Penn

BE HERE NOW! "You Cannot Live In The Past * You Have To Prepare For The Future;
And To Do That You Have To BE HERE NOW! This Second Is All That God Gives You;
Make The Best Of It You Can!" G. Burcham
Yesterday Is History. Tomorrow Is A Mystery. Today Is A Gift ~
That's Why It's Called THE PRESENT!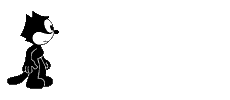 "Great Peace Have They Who Love Your Law,
And Nothing Can Make Them Stumble!"
Psalm 119:165
"Love & Faithfulness Meet Together; Righteousness & Peace Kiss Each Other.
Faithfulness Springs Forth From The Earth, & Righteousness Looks Down From Heaven.
THE LORD INDEED WILL Give What Is Good & Our Land Will Yield Its Harvest.
Righteousness Goes Before Him & Prepares The Way For His STEPS."
Psalm 85:10-13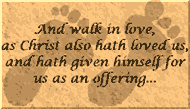 "THEREFORE BE IMITATORS OF GOD AS DEAR CHILDREN.
AND WALK IN LOVE..."
Ephesians 5:1-2

We Are Never More Like JESUS Than When We Are Selflessly, Lovingly,
Reaching Out To Meet Somebody Else's Needs!

"Let Him Who WALKS In The Dark, Who Has No Light,
Trust In The Name Of THE LORD And Rely On His GOD. "
Isaiah 50:10
"I AM THE LIGHT OF THE WORLD! WHOEVER FOLLOWS ME WILL NEVER
WALK IN DARKNESS, but WILL HAVE THE LIGHT OF LIFE!"
John 8:12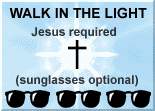 "Blessed Are Those Who Have Learned To Acclaim YOU,
Who WALK In The Light Of YOUR Presence, O LORD!"
Psalm 89:15
WALKING Uplifts The Spirit. BREATHE Out The Poisons Of Tension, Stress, & Worry;
BREATHE IN THE POWER OF GOD! Send Forth Little Silent Prayers Of Goodwill
Towards Those You Meet. WALK With A Sense Of BEING Part Of A Vast Universe.
Consider The Thousands Of Miles Of Earth Beneath Your Feet; Think Of The LIMITLESS
Expanse Of Space Above Your Head. WALK In AWE, Wonder, & Humility. W.Peterson

"To YOU, O LORD, I Lift Up My Soul!"
"In YOU I Trust, O MY GOD!"
Psalm 25:1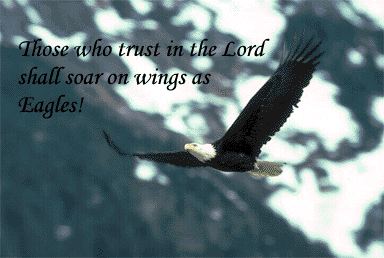 "HE Shields Us & Cares For Us; HE Guards Us As The Apple Of HIS Eye,
Like An Eagle That Stirs Up Its Nest And Hovers Over Its Young, That Spreads
Its WINGS To Catch Them & Carries Them On Its Pinions."
Deut 32:10
"Trust In THE LORD With ALL Your Heart And Lean Not On Your Own Understanding;
In ALL Your Ways Acknowledge HIM, And HE WILL Make Your Path Straight."
Proverbs 3:5-6
"May The GOD of Hope FILL You
With All JOY and PEACE As You TRUST In HIM,
So That You May OVERFLOW With HOPE
By The Power Of THE HOLY SPIRIT!"
Romans 15:13

*RIJASA!* Rockin' In Jesus' Arms Singing Alleluia!
~~~~~~~((((((( YOU & JESUS )))))))~~~~~~~
††† GOD'S Healing LOVE! †††
~Hugging You Forever!~
*S* WooHoo! *S*
LJH**CK!
Jarjo!
EH!
*

"We Are All A Unique Mystery, To Ourselves As Well As To Others! *Gentle Smile*"

"Blessed Be THE LORD, Who Daily LOADS Us With BENEFITS..."
Psalm 68:19 Teeheehee!

Hey You! Did Ya See That Bird 'SINGING'? (grin)
"DELIGHT YOURSELF ALSO IN THE LORD,
And HE SHALL Give You The Desires Of Your Heart!"
Psalm 37:4


Hello Lord! *Smile* It's Me -


Pure - WaitingForTheSnowAgain!




ALLELUUUUUUUOOOOOOOH!
"The WOLF And The LAMB WILL FEED TOGETHER!"
Isaiah 65:25
"Take Also Unto Thee Wheat, And Barley, And Beans, And Lentils, And Millet,
And Spelt, Put Them In One Vessel, And Make Bread Of It..."
Ezekiel 4:9

"I AM THE VINE, You Are The Branches. He Who Abides In ME, And I In Him,
Bears Much Fruit; For Without ME You Can Do Nothing."
John 15:5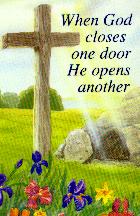 Please STEP Into 'The Garden', And Learn About FOOD For LIFE.
There Are All Kinds Of HERBS And GRAINS, Take A WALK Through And ENJOY!
Click On The Garden Below
To Continue This Journey!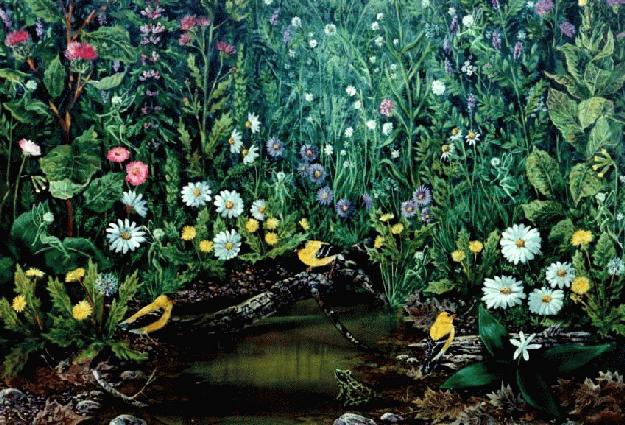 You can pick your friends, you can pick your flowers, but you can't pick your relatives!
** Hi Tina! ** Hi Big Bro! ** Hi Sis! ** Hi Cuz! ** I really miss y'all too much!
Thank You for being 'REAL'. I Love You! Never be afraid to be yourself! Blessings!
"GO IN PEACE! Your JOURNEY Has THE LORD'S Approval." *grin*
Judges 18:6


Please Continue On This Journey ~ Click The Garden Above Or "Pure 2" Below.

You Can Click Any Icon Below To Access Our Other Pages During Your Visit!